Adaptive Network
Changsin-dong, Seoul, South Korea
BACKGROUND
Adaptive Network was the final project from the study abroad studio in Seoul, South Korea. Throughout the course of six weeks, the studio as a whole was exposed to the same diverse urban patterns while simultanously
responding architecturally within cultural and social pressures. The project worked as network, within the immense city of Seoul. The network responds directly to the contextual strata of the neighborhood of Changsin-dong. Performing as an embedded system, the network emerges from and intertwines between the proposed stratum and existing field conditions.
Adaptive Network is a proposal derived from the many interactions and layers found in
Changsin-dong. "The Garment District" of Seoul and social interactions between the
sectors is what drives the urbanistic nature of the site.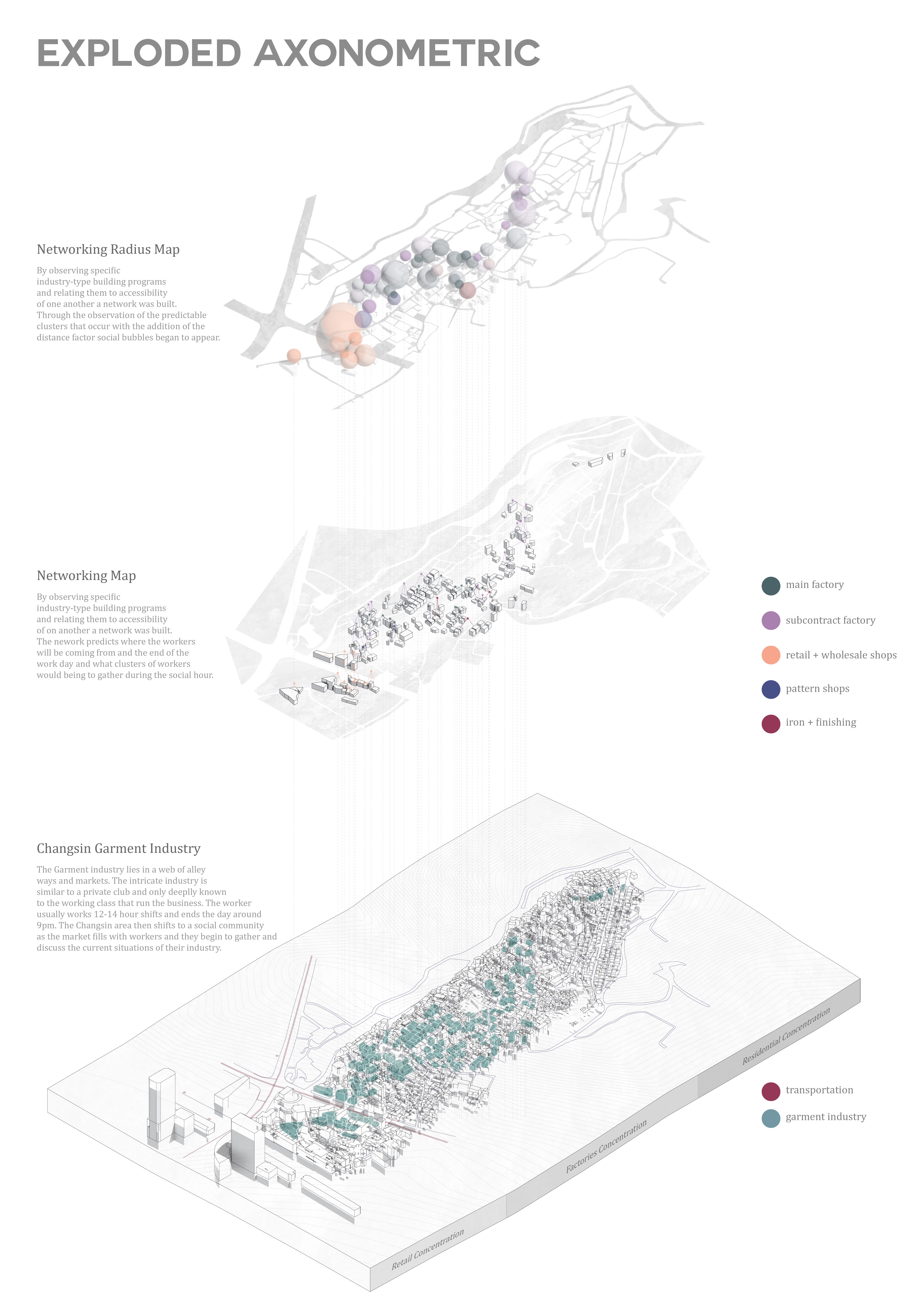 CAROLINA AGUILAR, PORTAFOLIO 2023 | AUSTIN, TX 78723 | ANN ARBOR, MICHIGAN 48105 | BERKELEY, CALIF. 94704